Handbook for Norwegian migration – clengpeerson.no
The idea for a Handbook for Norwegian migration – emigration and immigration – was gradually developed in connection with the historical research on the unknown Norwegian immigrants "Deep in the Heart of Texas". The Norwegian version of the book "Norge i Texas. Den ukjente historien om Cleng Peerson og norske immigranter i Texas" was published by Fagbokforlaget, Bergen, Norway, in October 2020.
At that time the somewhat longer English version of the book had been accepted for publication by the Texas A&M University Press. Due to the pandemic, and a life-threatening fall accident Nerheim experienced in May 2021, the progress of the book came to a halt.
Now the project is on track again. Texas A&M University Press is working to launch the book in 2024. This is fitting, not least in relation to the 200-year anniversary of the Atlantic crossing in 1825 of the first organized Norwegian emigration group to the USA on the small sailing ship "Restauration", the Norwegian "Mayflower".
Since the research and writing of the book began in 2012, a lot of material was gathered that in the end we did not have room for in the published book. On these pages you will find stories about incidents and people beyond what you will find in the printed editions. The books, however, give a more comprehensive understanding of how the work also leans on research from other authors, and discuss what we can learn from parallel research on migration.
Though the point of departure was the books from the Texas research, this website is wider than the Texas journey and reflects material from the editor's historical research and teaching over many years.
Migration is relevant to readers all over the world
The website has found readers all around the world. In 2020 and 2021 most of the articles were published in Norwegian. The response to the website – from all kinds of readers – has been as much from outside Norway as from Norway. The only sensible thing to do is to migrate the site into a mainly English language site. This policy will be implemented from January 1, 2023. When time allows it, the Norwegian pages will be translated into English, but the Norwegian versions will be left in place as well to accomodate Norwegian readers.
clengpeerson.no Handbook for Norwegian migration is fully independent from any organization and is privately funded. Suggestions for improvements are appreciated and will be implemented when time and funds allow it.
Should any of the readers be interested in joining in, read How to write an article. The website will be updated and extended with new material each year.
Gunnar Nerheim, the editor of clengpeerson.no
Gunnar Nerheim, born 1949, is the editor of clengpeerson.no Handbook for Norwegian migration. He is professor emeritus in modern history at the University of Stavanger. Between 1995 and 2005 he was CEO of the Norwegian National Museum of Science and Technology in Oslo. During his career he has been the author or co-author of more than 20 books and 25 articles.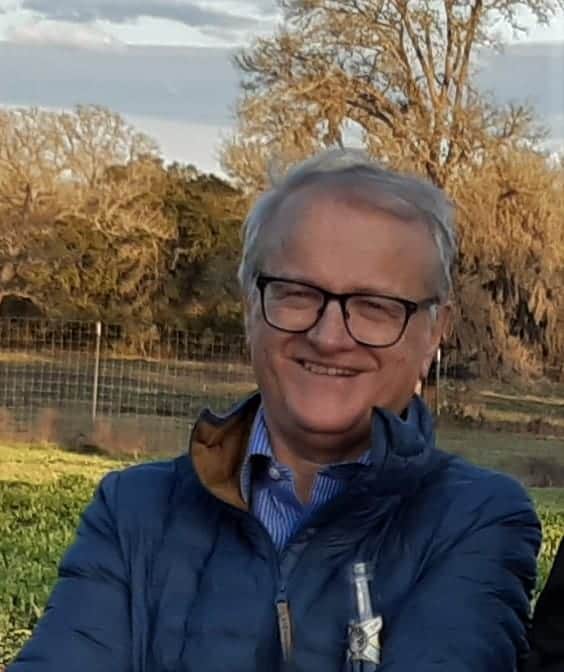 Nerheim has been a member of the Stavanger Academy of Sciences since 2012 and was president of the Academy from 2020 to 2022.
Nerheim has participated in several national and regional history projects. He has published in the fields of history of technology, economic history, business history, urban history, health history, and migration history.
Among his larger works are two volumes on the history of Norwegian oil, published in the 1990s, as well as books on Norwegian electricity history, the history of the Norwegian milling industry, and how ferries in Western Norway contributed to free people from the constraints of the fjords. In 2010 he was editor and co-author in an urban history project on the city of Sandnes, Norway, (2010, two volumes), and the history of Rogaland County, Norway (2015, two volumes).
Who was Cleng Peerson?
Cleng Peerson was born in 1783 at Tysvær municipality, Rogaland, and died in December 1865 at Norse, Bosque County, Texas. He is best known as the pathfinder for Norwegian immigrants to USA and has become a symbol for people who dare to leave their homes and habitats and try to build a new and better life for themselves in another place. During his life Cleng Peerson was known for his tolerance and accept of others with respect to religion, language, and color of their skin. He sat down and talked with neighbors, fellow countrymen, Americans who were of other ethnic heritage, including the native Indians.
Migration includes movement across borders, between social groups, nations, countries: in this website more specifically, but not limited to emigration from Norway and immigration to Norway. One of the aims of the Handbook is to strengthen tolerance and respect for the human being in migration processes all over the world – in the past and today.
Join Handbook for Norwegian migration
In the Handbook for migration articles will be published on migration and lives lived, but also articles on cultural, religious, social, economic, and political systems and processes in the places where immigrants settled and adapted their life to a new society.
In case you are interested in contributing an article and in this way join in to develop the Handbook, read How to write an article. The website will be updated and extended continually. All authors will be credited and given their own byline.

Håndbok for migrasjon under utvikling
Ideen om en håndbok for migrasjon – utvandring og innvandring – ble til gradvis, med utgangspunkt i historisk forskning om det ukjente, norske Texas. Boka I hjertet av Texas ble utgitt på Fagbokforlaget i oktober 2020 og kommer ut på engelsk i 2024, hos Texas A&M University Press, i god tid før Utvandrerjubileet i 2025.
Under skrivingen av boka var det mengder av materiale det ikke var plass til å få på trykk. Mye vil du kunne finne her.
Noen artikler ble etter hvert lagt ut på engelsk, fordi de var skrevet på engelsk i utgangspunktet, og fordi vi registrerte at leserne kommer fra hele verden. Fra 1. januar 2023 vil fortrinnsvis alle nye artikler publiseres på engelsk. De norske artiklene vil etter hvert bli oversatt, men vil fortsatt være å finne på nettsiden.
Nettsiden clengpeerson.no er helt uavhengig av enhver organisasjon eller forening og er drevet og finansiert privat.
Ønsker du å bidra med artikler, se Skriv en artikkel! Nettsiden vil oppdateres regelmessig.
Gunnar Nerheim, redaktør av clengpeerson.no
Redaktør av nettsiden er Gunnar Nerheim, f. 1949. Han er professor emeritus i moderne historie ved Universitetet i Stavanger. Mellom 1995 og 2005 var han museumsdirektør ved Norsk Teknisk Museum, Oslo. Gjennom årene har han vært forfatter eller medforfatter i mer enn 20 bøker og mer enn 25 artikler.
Han har deltatt i en lang rekke nasjonale og lokale historieprosjekter og skrevet om temaer innen teknologihistorie, økonomisk historie, urbanhistorie og medisinhistorie. Blant større arbeider kan nevnes to bind oljehistorie, flere arbeider om elektrisitetshistorie, mølleindustri, veier på Vestlandet samt byhistorie om Sandnes og Rogaland fylkes administrative historie.
Migrasjonshistorie – utvandring og innvandring – har det siste tiåret blitt en positiv besettelse. Gunnar har undervist og vært veileder for bachelor- og masteroppgaver i migrasjonshistorie ved Universitetet i Stavanger. De første fruktene av dette forskningsarbeidet ble publisert høsten 2020 med boken I hjertet av Texas. Den ukjente historien om Cleng Peerson og norske immigranter i Texas, som er utgitt på Fagbokforlaget, Bergen.
I hjertet av Texas forklarer hvordan og hvorfor så mange utvandrere fra Rogaland, Agder og Hedmark endte opp som nybyggere i Texas. Dette er fortellingen om uår, malaria og indianere, om nordmenns holdninger til slaveri, om deres rolle i sørstatshæren under borgerkrigen og hvordan de rekrutterte billig arbeidskraft hjemmefra.