Texas A&M University Press, Tarleton State University Southwestern Studies in the Humanities.
By Gunnar Tore Nerheim
The book will be launched during the Texas State Historical Association Meeting 2024 at College Station, Texas, at the end of February/March 2024. A fortnight later, on March 16, the Norwegian American Historical Association will present the book at Norway House, Minneapolis. More information will follow.
In case you are interested in the topic and the book, contact Texas A&M University Press.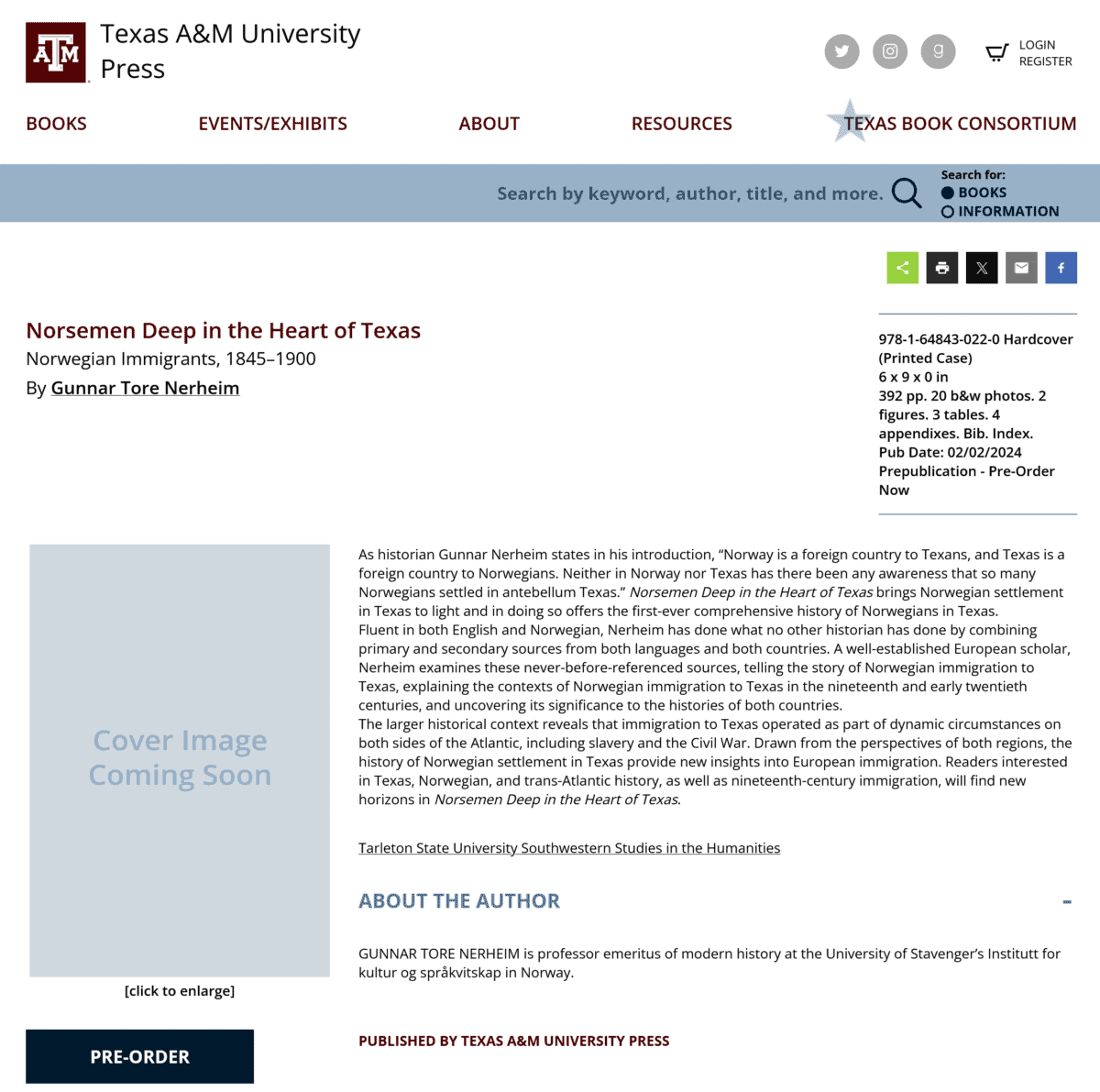 "Congratulations on your book with Texas A&M University Press! I will definitely buy a copy, wrote Brett J. Derbes, Ph.D., Administrative Director, Director of Research, and Managing Editor of Handbook of Texas. "I am excited that y'all will attend the meeting in College Station and we'll do everything we can to make it an enjoyable event for you. Here is a link to the meeting information: https://am.tsha.events/"